Getting Started With Bellabee
You can be up and running with your new Bellabee in a just few minutes. 
To get started:
Download the Bellabee app from the app store
Plug the Bellabee into your smartphone
Turn up the phone volume to full
Put the headset on your head
Select the setting or program of your choice 
Press play
There is one app called Bellabee. The app is available from the Apple Store and Google Play. This app has a variety of programs you can select depending on the condition you would like to work on.  
Previously you needed two apps (Bellabee & Bellabee Health), but there is just the one app now. The old apps from Bellabee Health are still available.  To locate them go to BELLABEE APPS < Preset Health.
Here's how the Bellabee app appears in the Apple Store – just search for Bellabee.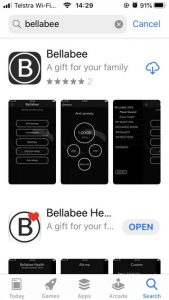 This is what the app looks like once it is loaded onto your iPhone.  For the general apps, select Preset General, then choose an app such as Improve Sleep.  For Health-related apps, select Preset Health and then choose an app such as Alz-me for Alzheimer's or Dementia.
You plug the Bellabee into your phone and press the program to run. 
Most of the apps run for an hour.  You used to be able to extend the time these programs ran for, but you are unable to do that now.  If you do want a program to run longer just set up a new program for yourself. To set up a new program go to MY SELECTION.
Should you feel a headache coming on, stop using it. Then try it again the next day for a shorter timeframe like 15 minutes, you could also try running it with the volume reduced.
To run the Bellabee it's as easy as this:
Put your Bellabee on your head
Plug your Bellabee into your phone
Open the Bellabee app, and run the mode of your choice
How Long Do You Use Bellabee For?
Most of the Bellabee programs run for one hour, but you can run it for as long as you like by starting another program. As I type this I have mine running on the Concentration mode, which helps to keep me focused.
A friend of mine used Bellabee to help her daughter get through her studies. First, she used it to stop stressing about the exams, then she wore it while she was studying – she passed with flying colors! Use it for as long as you feel the benefits.
If you wonder if the Bellabee application is still working, you can check your phone and see if the timer is still counting down.  When I use it to meditate I also set a time on my phone.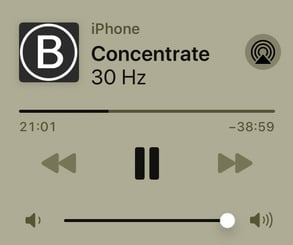 The only thing to be aware of is not to also use any app on your phone that plays a sound, as it will stop the Bellabee from running.
How Can You Tell If Bellabee Is Working?
If you wonder if the Bellabee is still working, there are devices you can purchase which confirm this.  The device is called an Electric Radiation Tester, and they are available for around $30 on Amazon.  Here's a link to the Mustool brand tester.
Another tip I have for you is to also run the timer on your phone (for the same duration as the app) while you are wearing the Bellabee, then you will know when it has finished and you can go again!
What Happens To The Brain Wearing Bellabee?
The following chart shows what happened to the brain for this one person who was experiencing Anxiety and Depression.  Run your eyes down the image for each Brain stage (such as Delta) and note the changes every 4 minutes while a different Hz setting was running.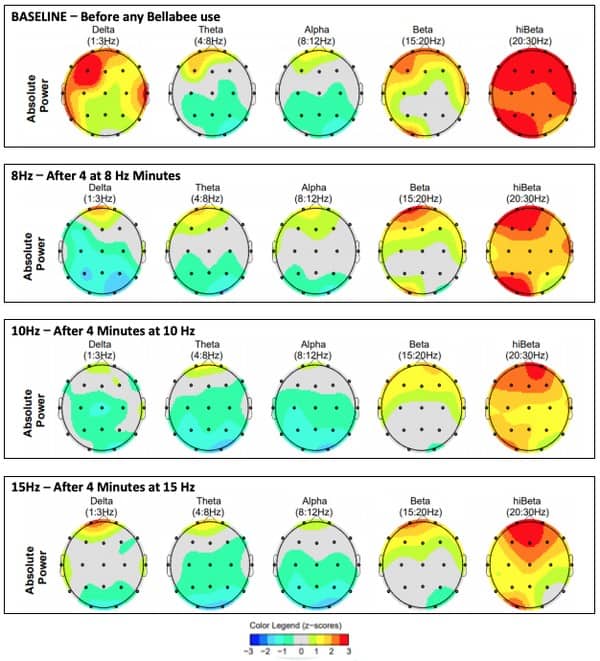 How Do You Place The Bellabee Correctly?
Wear it this way – place the white band at the back of your skull.
It's important to have Bellabee sitting in the correct position to get the full benefit.  If you feel at the back of your skull where it meets the top of the neck, that's where the white band should be sitting.
Once you have tried a few different settings and can feel for yourself how it is working, you will get to know that it is in the right place.
Another tip for using the Bellabee is to slowly adjust the volume up when you first start using it.  You should aim to be running it with the volume up full after you have been using Bellabee for a couple of weeks.  I actually went full volume straight away and didn't have any issues.  If you were to get a headache from using the Bellabee, stop using it, and the next day use it with the volume lower.
Volume Is Important When Wearing The Bellabee
When you are running the Bellabee you should have the volume set on high.  For first time users, it is recommended to start on a lower volume and increase it over the first few sessions.  I didn't do this and experienced no issues.
Which Bellabee Setting Do You Choose?
There are lots of modes to choose from on Bellabee, so how do you know which mode to use?  It's really up to you, and I would suggest you start with the mode that you believe would bring you the most relief.
While some modes may seem obvious, like Improve Sleep, if you try that and find yourself still awake after an hour or so, it would pay to try another setting.  Often with sleep issues, there can be something else that is stopping you from sleeping, such as anxiety, so also try out the anti-anxiety mode.  
How Do You Program A Custom Setting?
It's easy to set up a new custom setting in your Bellabee. 
Go to "My Selection", and press +
Add a Title, Tag and Description
Click on Phase 1, and change the Hx and number of minutes
Then press "add phase"
Add additional steps as per your custom therapy. 
Here are the steps I created to add a therapy for Tinnitus:
8 Hx – 10 minutes
10 Hz – 20 minutes
9 Hz 10 minutes
8 Hz 10 minutes
For more information about Neurofeedback protocols, check out this site.
Can You Run The Bellabee Wirelessly?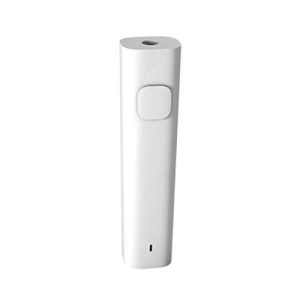 It is possible to connect the Bellabee up using Bluetooth.  There is a connector that you have to purchase separately.  Here's a link to get one on Amazon.
When I use this while sleeping, I wrap up the cord and adaptor so it fits inside a headband, and doesn't disturb my sleep.
What If Your Phone Rings While Wearing Bellabee?
When your phone rings, the Bellabee will automatically stop for the duration of your phone call, then it will restart automatically.
What If I Want To Play Music On My Phone At The Same Time?
The Bellabee cannot work while any app is outputting sound.  What many people do, is use an old phone for Bellabee and keep doing everything else on your normal phone.  You could also use Bellabee on your iPad.
Can I Use Bellabee On My Computer?
No!  Sorry but your computer has too much power for it to be safe to run it through your laptop or computer.  But you can use your computer to play music while you are using your phone to run the Bellabee.
How To Protect The Cables?
The best solution to this problem is either putting a little silicon on the end (where it meets the band) or getting some Sugru Moldable Glue. 
Can I Drive While Using The Bellabee?
Another No!  The Bellabee folk do not recommend using the Bellabee mode while driving sorry.  I can see how this would be considered using a mobile phone while driving too, so please don't use it while driving.
Why Do I Need to Log In Via Facebook or Google?
The only data which is collected by Bellabee is usage data on which programs are being used.  This data can then be used to further improve the app.
What Are Others Saying?
My work productivity has gone through the roof since using this wonderful product!
I have ADHD, Idiopathic Hypersomnia (IH) it's like narcolepsy, and Depression. This product had helped me concentrate, focus and get better sleep.
I love my Bellabee. I have been using it on and off for a few years now. I have used it to help me sleep, for meditation during a time when I was in a significant amount of pain due to illness and my daughter used it successfully for concentration while completing her PhD.
There have been many times this had been a literal lifesaver and I recommend it to everyone that has sleeping disorders, learning disorders, or issues with depression
It's like a magic gadget
There are more reviews over here.
Any questions?
If you do have any more questions as to how to use the Bellabee, please contact us on the form below: